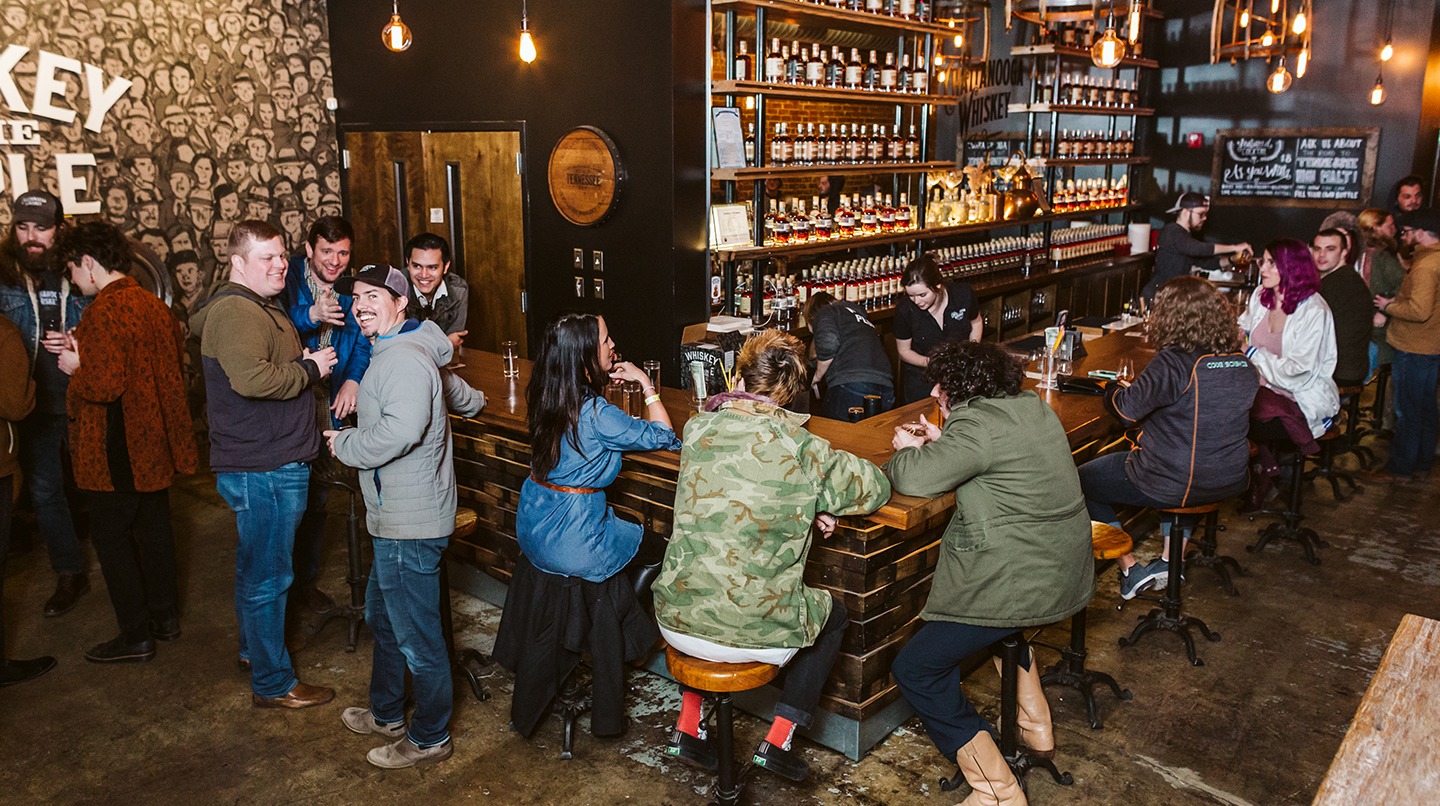 Making Up for 100 Years of Prohibition
Chattanooga Whiskey Experimental Distillery
Opened in March 2015 and located in the heart of downtown Chattanooga, our Experimental Distillery is the first distillery to craft whiskey in Chattanooga in over 100 years. With over 100 different barrels maturing in the aging cellar, every visit to the Experimental Distillery is an exploration of the past, present and future of hand-crafted bourbon. Stop by for a tour and tasting and to check out our latest releases.
Book Your Tour & Tasting
Learn our history, our craft production process, and what makes the Chattanooga Whiskey Experimental Distillery the only distillery of its kind in the country. Approximately 1 hour in duration, tours are $18.00 per person. At the end of the tour, guests can sample our award-winning whiskey with a one-of-kind whiskey flight of our latest offerings.
One-hour | $18.00 per person | 21+ only
We strongly encourage tour reservations be made in advance online at: